Innovative Team
Drawn from diverse educational, professional and geographic backgrounds, our teams combine across architecture, interior design, planning and strategies, preservation and reuse, and urban design. Through a holistic approach, we gather perspective and consider every angle.
Our ambition as a team is to form the future of design. With the participation of the OBE Architects team and the client, user needs are specifically defined and analyzed. Our clients benefit from the perfect multi-disciplinary team custom-crafted for their specific project. As ideas are conceptualized during the design process, they are realized through three-dimensional models and sketches. This offers alternative design solutions in a brief time frame with the client, as well as the entire team.
We believe that built environments should reflect context, history, cultures, communities and the natural environment while incorporating advances in technology. An aesthetically pleasing and inviting ambiance, relating to both the exterior and interior of a structure, is responsible for our successful building designs. Throughout the design process, we look to new challenges and innovative solutions, as we face the rigorous demands of today's environment.
Omar Bin Eid
Chairman/Principal
With over 15 years experience and experitise in the field, Omar Bin Eid established OBE Architects in the year 1997 with a committed vision of achieving great success. Omar Bin Eid dynamically leads OBE Architects as its Chairperson and Principal Architect, overlooking the comprehensive management of the organization.
Having more than 15 years of vast experience and expertise in the field, Omar Bin Eid established OBE Architects in the year 1998 with a committed vision of achieving great success.Omar Bin Eid holds a Bachelor's Degree in Architecture and Masters in Philosophy in Project Management from Heriot Watt University UK. Today, Omar Bin Eid dynamically leads as its Chairperson and Principal Architect, overlooking the comprehensive management of the organization.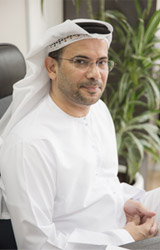 Eng. Emad
Architectural Professional/ Property Development Executive
Architectural professional with over 30 years of experience. Successfully delivered residential, mix-use & hospitality projects. Multi-tasks with excellent leadership, communication & negotiation skills. Strongly motivated to exceed the quality, schedule & budget. He is a member of board of trustees at the School of Architecture, university of Sharjah, UAE, 2006-2008 and also a member, board of directors, Town Two Condominium, Mississauga, ON, 2013-2014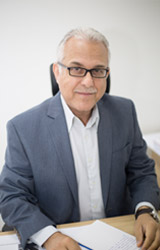 Shadi Chaar
Interior Design Director
Shadi holds a Master's degree in Interior design form Politecnico of Milan- Italy, With over 10 years of professional interior design experience originating in Italy on several projects. Shadi has furthered his career in Dubai by managing the interior design of various projects residential, commercial and hospitality, one of which, al bayan daily newspaper headquarter in Dubai. More recently, he worked on Dubai Arena Convention Center project.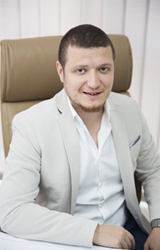 Wesam Zureiqi
Senior Architect
A motivated design oriented architect, with over 10 years of solid experience in architectural design and design management. In the last few years in Dubai, he successfully delivered mixed use, residential, hospitality and commercial projects. Currently working with OBE Architects on sport facilities in Dubai that will accommodate an international sports event.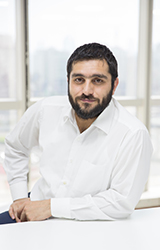 Islam Elsaphany
Senior Architect / Project Coordinator
Islam holds an architecture degree form faculty of engineering – Alexandria University architect who has 15 years of experience in the work field, Islam is a team leader and project coordinator, he has worked in several major projects during his years of experience.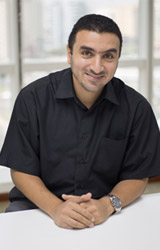 Salah
Art Designer
Specialised in 3D modelling using 3D Max, Rhinoceros and Grasshopper for scripting, he also specialised in Vray and photoshop for postproduction and special effects, Salah has 6 years of experience in that work field and has modelled numerous projects here in OBE Architects.